By Daniel Paiz (photo credits to earmilk.com)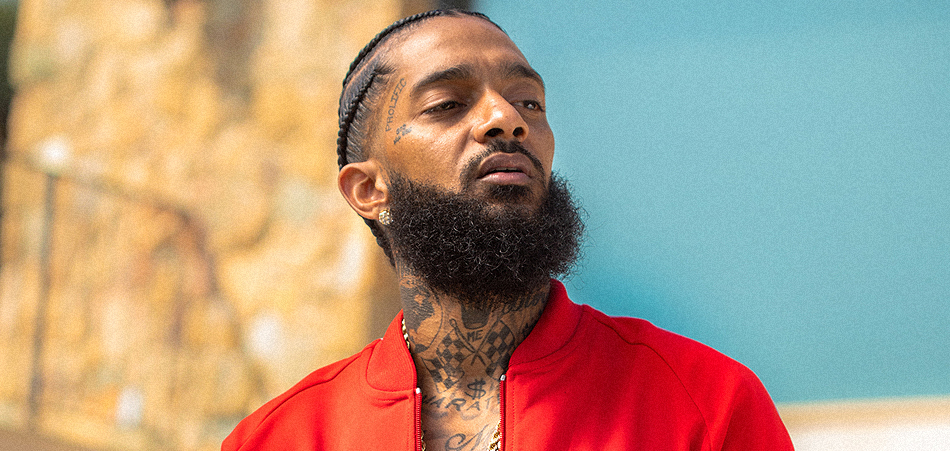 If you're a Hip-Hop fan and you've been paying attention to the news, then you know LA rapper Nipsey Hussle was shot outside his own store and later died at the hospital on March 31st. The 33-year old rapper, entrepreneur, community organizer, father, and dope person had been working to create multiple opportunities for people in his community, as well as working to squash the gang violence in the area.
A big reason for this particular piece is to pay homage. However, it's also a reminder for what we all keep failing to do for people we think are dope; tell them while they're still alive.
A Reminder
Say Hi while I'm alive,
Instead of goodbye when I'm dead.
We keep making each other hurt by allowing could've-would've-should've ideas
to transform into pain, sorrow and regret.
Honestly it makes me sick.
And not like the kind where my stomach hurts, or my gut,
or my brain chemistry is shifted because of life.
No,
the kind where your soul hurts, where you feel it in your heart.
Say Hi while I'm alive, Instead of goodbye when I'm dead.
Blu made me want a bunch of flowers so I could smell 'em while I'm still here,
It's tragic how we wear memorial t-shirts and rubber bands,
instead of painting a picture to who we care about before they disappear.
To those of you I reach out to on the daily, it's not usually because I'm bored or lonely,
it's because I think you're dope,
I envision what you can do,
and wanna help you figure out how those passions and dreams of yours
can come true.
I wanna craft a living memorial,
statues that inspire your little ones and grandparents
while also inspiring you to pursue who you are.
Mausoleums are despised not so much because of their grandiose standing,
but rather because a person wants to feel reverence while still breathing.
A person wants to know,
not for their ego or pride so much,
but because they want to matter.
It's not arrogant to want to have a legacy you can see,
guide and encourage those after you.
Say Hi while I'm alive, instead of GOODBYE when I'm dead.
This is simply a reminder to everyone out there,
squash misunderstandings.
Appreciate what you have with others right now,
and if you are seeking to feel care from others,
find out how to care for yourself first.
That's how you get people to
say Hi while you're alive, instead of Goodbye when you're dead.